---
Hydrant Flushing Schedule
The following is a schedule of the days the water mains and hydrants will be flushed.  Residents will be notified if there is a change in this schedule. All hydrant flushings will occur on Saturdays between the hours of 7:00 AM to 4:00 PM.  Please mark these days on your calendar.
To Be Determined


It is recommended that you have bottled water available for drinking and cooking. We also advise you have several buckets of water available for flushing toilets and washing hands. We don't recommend doing laundry at this time since the water could be brown and stain your laundry.
In addition, during the winter months,  residents with hydrants on their property are asked, if possible, to clear the hydrants of snow so they can be found by the fire department in case of a fire in the area.
We are sorry for any inconvenience it may cause and thank you for your patience.
***
***
Our water system recently violated a drinking water standard. Although this is not an emergency, as our customers, you have a right to know what happened, what you should do, and what we are doing to correct this situation.  READ MORE…
Lamont Engineers submitted a plan of action for the Village in response to the June 18, 2019 Administrative Order (AO) regarding compliance with the Maximum Contaminant Levels (MCL's) for Total Trihalomethanes (TTHM) and Haloacetic Acids (HAA) to the USEPA. To read the letter and plan of action CLICK HERE.
In addition the Village Board submitted a response and Corrective Action Plan to the NY EPA. CLICK HERE to read the Letter
The WATER BOND RESOLUTION of August 10th, 2020 for Repairing the Filtration Plant
***
WATER RENTS
Water Rents are billed quarterly in July, October, January and April.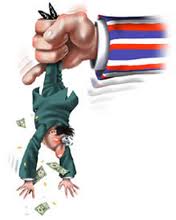 1st Quarter – July through September due without penalty during July
2nd Quarter – October through December due without penalty during October
3rd Quarter – January through March due without penalty during January
4th Quarter – April – June due without penalty during April
Unpaid water rents for all Village Residents are re-levied May 15 annually to Village Tax.
***
Conserve Water
Residents are encouraged to conserve outside water usage during long stretches of hot weather without rain.  Decreased water usage greatly improves operations of the filtration system.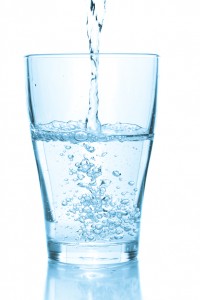 The filter beds are designed to filter a maximum amount of water per day.  That maximum amount is determined by how much water we use, not how much water is in the reservoir.  If we use too much, the level of water inside the clear wells needed to maintain proper filtration is reduced, therefore making it necessary to limit water usage.
Providing village residents continue conservation efforts we will eliminate the need to impose a full water restriction.
For tips and ideas on conserving water, please visit "100 ways to Save Water"
For additional great ideas on conserving water, please visit:
Water Conservation Throughout the Home by Home Advisor.