Water Main Break
11:30 am – The Village of Delanson has a water main break and the Water Department is aware of the situation.  We are currently in the process of trying to find the location of the break and are sorry for any inconvenience it has caused.  Repairs will be made as quickly as possible.  Updates will be posted here as soon as new information becomes available.
***
Village Elections are Coming!
There is one Trustee position available, for a term of four (4) years – Salary $3,000 If you are interested in running for the open position, you will need to file an Independent Nominating Petition with the Board of Elections. They are
available now. You must file your completed Independent Nominating Petition with the Board of
Elections between February 1, 2022 – February 8, 2022. It must be received at
BOE no later than 5 pm on February 8th.  These are time sensitive so be sure to call the clerk if you have questions.  READ MORE  *  PETITION GUIDELINES
***
Free At-Home CoVid Tests
Residents can begin ordering free rapid COVID-19 tests through a new government-sponsored website, with a limit of four tests per residential address.
The tests will typically be shipped to households via the U.S. Postal Service (USPS) within 7 to 12 days of ordering them on the website: COVIDTests.gov—which will go live Wednesday, the 19th of January.  READ MORE
***
Schenectady County Hazard Mitigation Plan
The 2021 Schenectady County Hazard Mitigation Plan update draft is complete and ready for your review. You can view the plan at: (https://schenectady.mitigateny.org/)
***
Sally Wilber Memorial Trail
Sally Wilber Memorial Trail is open. Members and non-members of the YMCA are welcome to utilize the trail. There is no need to sign in. Open daily from dawn to dusk. If you have any questions, please contact the YMCA at 518-895-9500.
Access to the trail head is at the northeast corner of the building; where there is a sign for the Sally Wilber Trail. From there, follow the turkey tracks to a kiosk that has maps that guide you through just under a one-mile loop, featuring eleven educational stations. This trail does cross over the Normanskill creek so be aware of recent rain fall and possible high water.
The YMCA will monitor the creek and may close the trail if necessary. There is also an entrance to the trail off the sewer treatment plant (WWTF sign) road on Cole Rd.
This is a self-guided trail so please be careful and considerate. If you carry it in, please carry it out with you. The trail is pet friendly; dogs should be on a leash and please come prepared to clean up after them.
***
The Village Needs You!!
The Delanson Fire Department, the Village Zoning Board and the Duanesburg Volunteer Ambulance Corp (DVAC) all need volunteers!
Please call the Fire Department Chief, Kevin Morrison at 518-657-9273 to discuss becoming a member.
For the Village Planning Board positions, please call the Village office at 518-895-2199.
Please contact DVAC (Duanesburg Volunteer Ambulance Corp) at 518-895-2200 about volunteering.
AND please welcome our neighbor, Dana Mesick, to the team of folks working together for our community!
Thank you to all our land board members for volunteering your time!
***
Newsletter Subscription
You can now go paperless and sign up here online to receive the Village Newsletter via email. This is a FREE service and you can always unsubscribe at anytime by contacting the Village Clerk and requesting your name be removed from the Newsletter Email Mailing list. Simply  CLICK HERE to sign up.
***
Email Notification System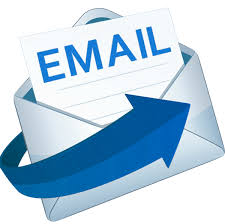 The Village of Delanson has initiated this Email Notification system so residents can be notified by email immediately of important information or any emergency situation that has developed in the Village.  Examples would be water main breaks, water main repairs, hydrant flushing, sudden changes in Village services such as garbage pickup or snow plowing, flooding, road closings, damaged roads etc..  Emails will not be sent for normal news items, notices or scheduled events. In addition, updates will be emailed to keep residents informed of the ongoing circumstances as new information is received by the Village until the event or emergency is over. There is no cost for this service.
On the left sidebar of this page,  simply fill in your Name and Email address in the appropriate boxes then check all the boxes that apply as to whether you live in or outside the Village and whether you are on the Village Water System.   Click the SUBSCRIBE button and you're done.  You will receive an email asking you to confirm your decision to receive these bulletins.  Once we receive your confirmation, you will be added to our mailing list to receive theses notices.  That's it!  Please do not send an email to the village clerk as this will not add your name to the notification list.
Your privacy is important to us. Your email address will not be shared, sold or used in any other capacity and you may unsubscribe at any time by clicking the unsubscribe link on any email you receive. We hope this feature will not only help keep our residents well informed but safer during emergency situations.