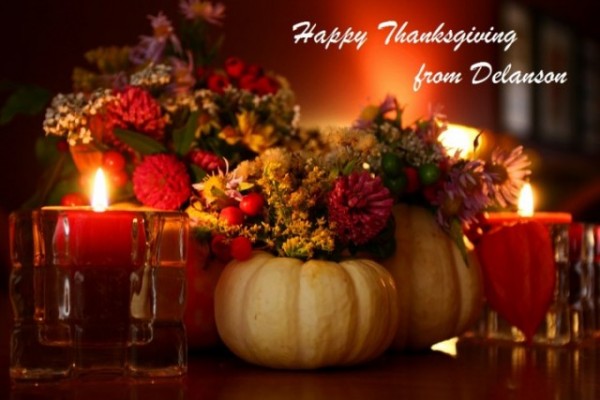 ***
Hydrants will be flushed this Saturday December 3rd from

7:00AM to 4:00PM

.
It is recommended that you have bottled water available for drinking and cooking. We also advise you have several buckets of water available for flushing toilets and washing hands. We don't recommend doing laundry at this time since the water could be brown and stain your laundry.
  ***
You're Invited
Please Join Us for some Holiday Fun and Refreshments as we
 Celebrate the Reason for this Season!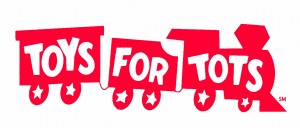 Saturday, December 3th at 4:15 pm (approx. arrival)Delanson Firehouse parking lot- must be here by 3:45pmRefreshments courtesy of Dunkin Donuts**Route 395 will be closed to traffic from 3:30 – 5:30
  ***
The annual Village-Wide leaf pick up is scheduled for Monday, November 21st.
Leaves must be contained in bio-degradable paper bags. PLEASE BE CONSIDERATE!! LEAF BAGS CONTAINING DOG FECES WILL BE REFUSED!!
Tree branches should be left in large pieces no bigger than 8 inches in diameter and should be at least 4 feet in length and not heavier than 40 lbs. Put the cut ends toward the roadside.  Please place brush and leaf bags by the side of the road to be picked up by the Duanesburg Highway Department on Monday the 21st.
***
News from Dog Control Officer, Darla Gullotta
Darla has provided a wealth of information to Village residents in the September Newsletter.  CLICK here to read all about it.
***
Drones!
There is evidence of an increase in the unauthorized use of small, inexpensive Unmanned Aircraft Systems (UAS) by individuals, organizations, and companies throughout the country.
As a result, in order to protect people, property and privacy rights on the ground, and to prevent collisions between aircraft or other objects, regulations and minimum standards have been enacted by the State and Federal Governments.  FAA compliance does not mean that a drone operator is not committing a trespass or invading someone's privacy.
Below is a list of informational resources relevant to flying Unmanned Aircraft in your local area

***
2016-17 Budget Passes!
No Tax or water rent increases.   There was an insurance Rate Reduction of over $6,000, proposed building upgrades such as emergency backup lighting and weather stripping and water plant maintenance and repairs.

 ***
Newsletter Subscription
You can now go paperless and sign up here online to receive the Village Newsletter via email. This is a FREE service and you can always unsubscribe at anytime by contacting the Village Clerk and requesting your name be removed from the Newsletter Email Mailing list. Simply go to "Newsletter" on the main menu and click the drop down "Subscribe" or  CLICK HERE
***
Email Notification System
The Village of Delanson has initiated this Email Notification system so residents can be notified by email immediately of important information or any emergency situation that has developed in the Village.  Examples would be water main breaks, water main repairs, hydrant flushing, sudden changes in Village services such as garbage pickup or snow plowing, flooding, road closings, damaged roads etc..  Emails will not be sent for normal news items, notices or scheduled events. In addition, updates will be emailed to keep residents informed of the ongoing circumstances as new information is received by the Village until the event or emergency is over. There is no cost for this service.  
Simply fill in your email address in the box on the lower left sidebar of this page and click the SUBSCRIBE button.  You will receive an email asking you to confirm your decision to receive these bulletins.  Once we receive your confirmation, you will be added to our mailing list to receive theses notices. OR, you can send an email to webmaster@delanson.net and ask to be added to the email notification list.  That's it!  Please do not send an email to the village clerk as this will not add your name to the notification list.
Your privacy is important to us. Your email address will not be shared, sold or used in any other capacity and you may unsubscribe at any time by clicking on the unsubscribe link on any email you receive or by contacting the web guy at webmaster@delanson.net. We hope this new feature will not only help keep our residents well informed but safer during emergency situations.
2/9/2016
***
Complaints of Idling Trains
It is prohibited by Local Law 2-1990 for trains to idle within the Village limits for more than 30 minutes.  Complaints of trains idling for prolonged periods of time should be directed to the Norfork Southern Railway.  For a thorough investigation of the incident, the following facts must be presented at the time of the complaint.
Date the train was idling in the Village.
Time of day the train came into Village and left the Village if you know it.  Otherwise, length of time you observed the train idling in Village
Nearest Crossing Location –
Main street  # 250195D,  Cole Road # 250074F
The phone number for idling trains is 1-800-453-2530
FORMAL COMPLAINTS – Superintendents Office  – 1-717-541-2100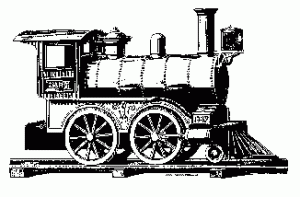 You can also call this emergency number for trains blocking the road, people climbing on the train, ATV activity on the access road…(and there is lots of that lately!) etc.  Calling the State Police will trigger a call to Norfork Southern Emergency as well.. and State Police may be able to respond faster in certain situations.
Keep a list of all the dates and times you have called to complain about the train.  This information can then be gathered by Mayor Gifford and sent to Federal & State agencies that may assist us in prohibiting the trains from idling in the Village.
***