***
INFORMATIONAL MEETING WITH NORFOLK SOUTHERN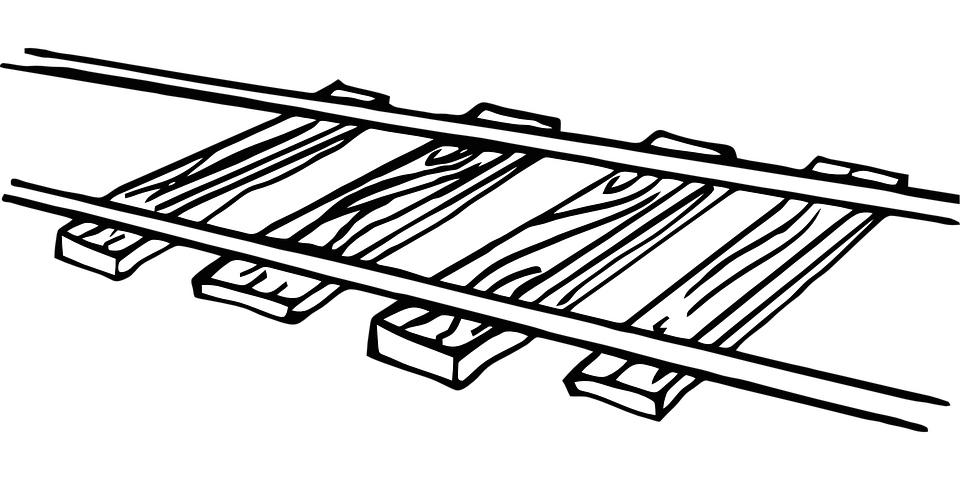 The Village of Delanson will host an informational meeting with Norfolk Southern Government relations director, Michael Fesen on Thursday, October 14th. The meeting will be held at DVAC on Cole Road from
6:30 – 8:00 pm. Mr. Fesen will provide an overview of rail operations along with updates on recent local track upgrades and rail traffic. There will be a question-and-answer period.
***
RAILROAD NEWS
Taken from: Federal Railroad Administration (FRA) website …
Blocked crossings occur when stopped trains impede the flow of motor vehicle or pedestrian traffic at railroad tracks for extended periods of time. Communities have long dealt with the issue of blocked crossings, and FRA is now seeking broad public input to better understand the scope of the problem and engage with affected parties to identify potential solutions.
"Railroads, states and local jurisdictions, are best positioned to address blocked highway-rail grade crossings and I've asked them to work together to minimize unwanted impacts," FRA Administrator Ronald L. Batory said. "FRA expects that collecting this data will help us identify where chronic problems exist and better assess the underlying causes and overall impacts of blocked crossings — locally, regionally and nationwide."
Blocked crossings pose potential safety risks, specifically in locations where trains routinely hinder roadway and pedestrian movement for extended periods. Frustrated drivers may attempt to clear the crossing before a train arrives. Likewise, pedestrians may be tempted to crawl between stopped railcars.
Further, blocked crossings make people late for work, school and appointments, and contribute to roadway congestion. The new FRA Blocked Crossing webpage, www.fra.dot.gov/blockedcrossings, requests specific information from users reporting blocked crossings—
including date, time, location and duration. The agency expects it will take an average of 3 minutes for users to complete the report. FRA notes that this should only be done in a manner that is consistent with the safe operation of a vehicle.
"Our ability to address this issue is only as effective as the data we collect," Batory continued. "Therefore, we are hoping to engage citizens and all
levels of government to help spread the word about this important tool."
FRA will use the information collected to gain a more complete picture of where, when, and for how long such obstructions occur at the nation's approximately 130,000 public grade crossings, and what impacts result from this. FRA will share the information with stakeholders, using it to help facilitate local solutions to blocked crossing issues.
The Village of Delanson will host an informational meeting with Norfolk Southern Government relations director, Michael Fesen on Thursday, October 14th. The meeting will be held at DVAC on Cole Road from
6:30 – 8:00 pm. Mr. Fesen will provide an overview of rail operations along with updates on recent local track upgrades and rail traffic. There will be a question-and-answer period. The following links provide information on about current rail track upgrades in our surrounding communities that may or may not impact the Village.
State Law Regarding Obstructing farm and highway crossings
****
Sally Wilber Memorial Trail
Sally Wilber Memorial Trail is open. Members and non-members of the YMCA are welcome to utilize the trail. There is no need to sign in. Open daily from dawn to dusk. If you have any questions, please contact the YMCA at 518-895-9500.
Access to the trail head is at the northeast corner of the building; where there is a sign for the Sally Wilber Trail. From there, follow the turkey tracks to a kiosk that has maps that guide you through just under a one-mile loop, featuring eleven educational stations. This trail does cross over the Normanskill creek so be aware of recent rain fall and possible high water.
The YMCA will monitor the creek and may close the trail if necessary. There is also an entrance to the trail off the sewer treatment plant (WWTF sign) road on Cole Rd.
This is a self-guided trail so please be careful and considerate. If you carry it in, please carry it out with you. The trail is pet friendly; dogs should be on a leash and please come prepared to clean up after them.
***
The Village Needs You!!
The Delanson Fire Department, the Village Zoning Board and the Duanesburg Volunteer Ambulance Corp (DVAC) all need volunteers!
Please call the Fire Department Chief, Kevin Morrison at 518-657-9273 to discuss becoming a member.
For the Village Planning Board positions, please call the Village office at 518-895-2199.
Please contact DVAC at 518-895-2200 about volunteering.
AND please welcome our neighbor, Dana Mesick, to the team of folks working together for our community!
Thank you to all our land board members for volunteering your time!
***
Busted!
Individuals involved in the break-ins have been arrested.  All has been quiet since.  It's still a good idea to keep your cars and garages locked at night.
***
Clean Air is a Fundamental Human Right – Report Illegal or Nuisance Open Fires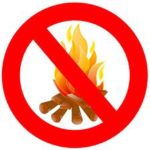 It it prohibited at all times to burn garbage, trash, leaves, yard waste, or yard debris in Delanson.   Burn barrels or free standing fires are completely prohibited in the Village.
Open fires may be fueled only by paper, paper products (such as cardboard), unadulterated wood, lumber and charcoal, however, no open fire or the emissions from that fire may create a smoke or odor nuisance to a neighboring property.
According to the DEC, fires cannot be left unattended and must be fully extinguished. Only charcoal or clean, dry, untreated or unpainted wood can be burned. Additional information on DEC's open burning regulations is available.
To report an illegal open fire or a nuisance fire, you can call the Schenectady County Sheriff's office, the State Police, the DEC hotline at 1-844-332-3267 or the local fire department.  The fire department has the authority to extinguish or order extinguished any open fire being conducted in violation of any provision of the our local Open Burn Law. The DEC can only issue a summons if someone is burning garbage or construction debris. Have a copy of the Open Burn Law available for the Sheriff or State Trooper to read in order to identify the infractions.
***
Newsletter Subscription
You can now go paperless and sign up here online to receive the Village Newsletter via email. This is a FREE service and you can always unsubscribe at anytime by contacting the Village Clerk and requesting your name be removed from the Newsletter Email Mailing list. Simply  CLICK HERE to sign up.
***
Email Notification System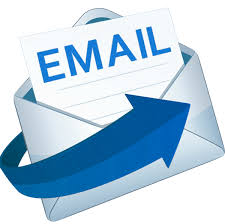 The Village of Delanson has initiated this Email Notification system so residents can be notified by email immediately of important information or any emergency situation that has developed in the Village.  Examples would be water main breaks, water main repairs, hydrant flushing, sudden changes in Village services such as garbage pickup or snow plowing, flooding, road closings, damaged roads etc..  Emails will not be sent for normal news items, notices or scheduled events. In addition, updates will be emailed to keep residents informed of the ongoing circumstances as new information is received by the Village until the event or emergency is over. There is no cost for this service.
On the left sidebar of this page,  simply fill in your Name and Email address in the appropriate boxes then check all the boxes that apply as to whether you live in or outside the Village and whether you are on the Village Water System.   Click the SUBSCRIBE button and you're done.  You will receive an email asking you to confirm your decision to receive these bulletins.  Once we receive your confirmation, you will be added to our mailing list to receive theses notices.  That's it!  Please do not send an email to the village clerk as this will not add your name to the notification list.
Your privacy is important to us. Your email address will not be shared, sold or used in any other capacity and you may unsubscribe at any time by clicking the unsubscribe link on any email you receive. We hope this feature will not only help keep our residents well informed but safer during emergency situations.
***